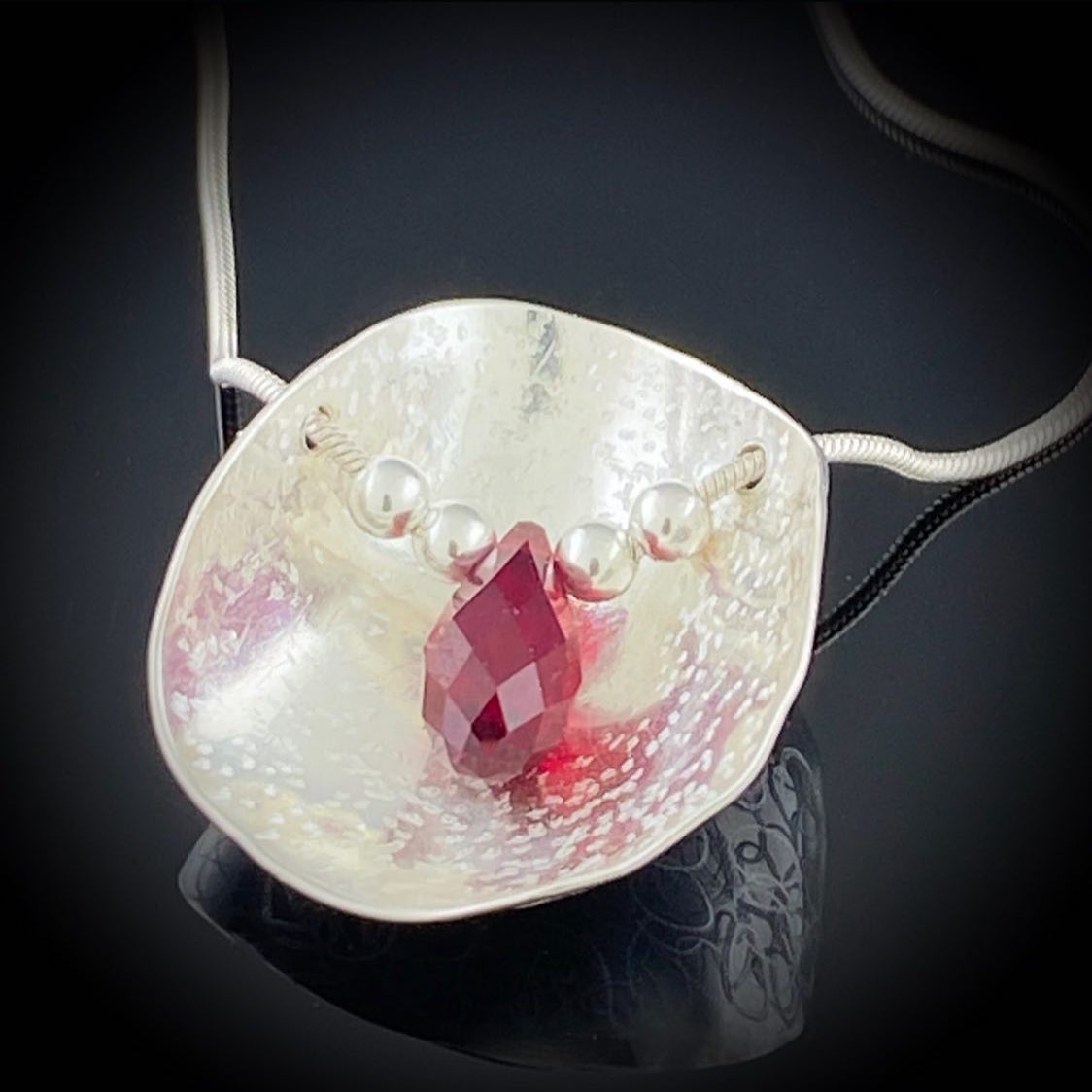 Win this necklace! There's still time!
There's still time! All online orders between now and (tomorrow) February 9, 2021 will be entered in a drawing to win the "Flame of Love Cocktail Necklace" — a one of a kind, Swarovski crystal briolette, fine and sterling silver necklace (pictured above). Each item in your order will give you one entry into the drawing. So the more items you purchase, the better chance of winning!  I just added a bunch of new items on my website too.
Drawing will happen on Wednesday, February 10, 2021 and announced on both my Facebook and Instagram business pages.  Good luck!!