Weekend Giveaway Alert!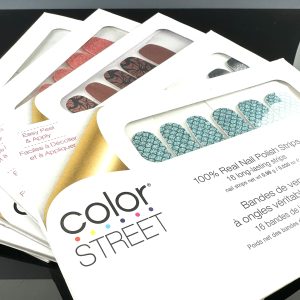 Weekend Giveaway Alert!
The first 6 customers to stop by my studio space in Etna this weekend (7/6 Thursday to 7/8 Saturday) will receive a complimentary ColorStreet nail color with any purchase.
Visit my studio and discover the perfect jewelry pieces to add to your collection while treating yourself to a set of fabulous nail polish strips.
It's time to indulge in a little self-care and celebrate the weekend in style!
Also, I'm not a ColorStreet stylist, but if you decide you love them, be sure to contact Deanna!  https://www.facebook.com/groups/NAILEDitbyDeanna
#ShopNow #OneOfAKindJewelry#ExpressYourStyle #Etna #EtnaPA#colorstreetnails #giveaway