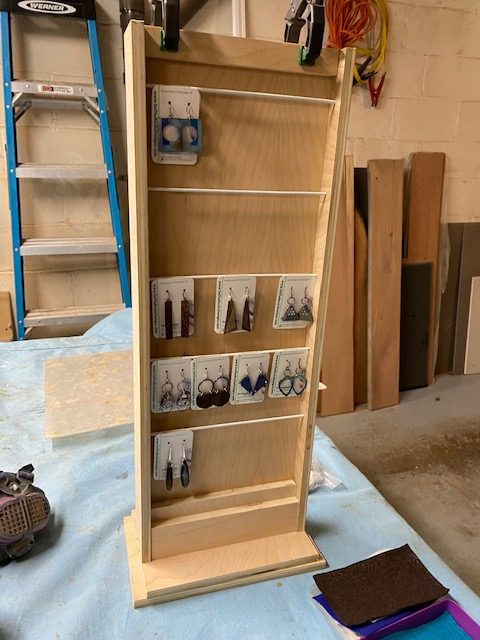 Earring Display Prototype
The new earring display design is coming along. The whole thing will be on a lazy-susan mechanism, so it will still swivel.  The first photo is the prototype all in plywood. The second photo will have the same 3-Form resin panel as the one you have seen at my booth. This is the last of that material. The wires for the rack are also recycled from a previously installed closet maid system. I guess it does pay to keep some stuff! The end result will have plexi-glass doors for your protection from airborne germs. And also keep the earrings from falling off the rack on windy days — fingers crossed!  I'm so happy and grateful that Andy is able and willing to make my display ideas come to life.
Check back for photos of the finished display!